Sports and Leisure Center in Saint-Cloud France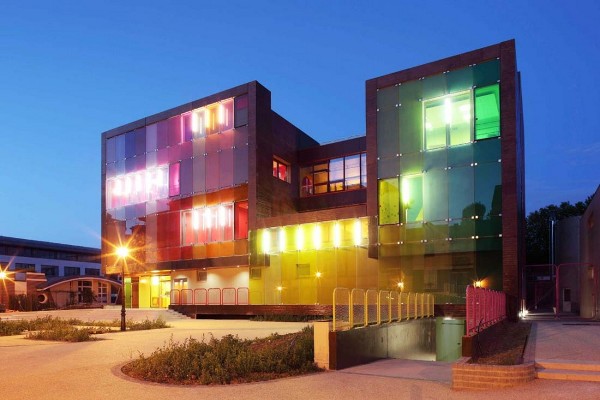 With the Sports and Leisure Center in Saint-Cloud France, Koz Architects have shown that color and glass can do wonders for the human spirit. This building is the ultimate recreation center for children, a vast and playful environment that inspires free play with plenty of room for creativity. The building's facade is clothed in glass, stained and lit with pixelated color for a visually arresting aesthetic. When it comes to color, glass and light, this building by Koz Architects is clearly amongst today's most progressive.
Sports and Leisure Center Gallery
Sears Tower Glass Balconies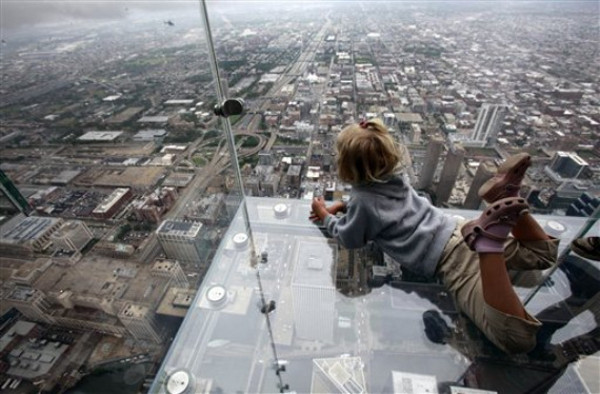 A touch of glass can add a fresh new perspective and a whole lot of fear to the already soaring heights of the Sears Tower (now known as the Willis Tower). The Sears Tower Glass Balconies extend from near the building's peak at 1,353 feet. While the view from the Sears is an unparalleled way of seeing the city of Chicago below, we could not bring ourselves to take a step on to these balconies. While they've added a new dimension to the Sears Skydeck experience, we'll enjoy it from a distance, thank you.
Sears Tower Glass Balconies Gallery
Nelson-Atkins Museum of Art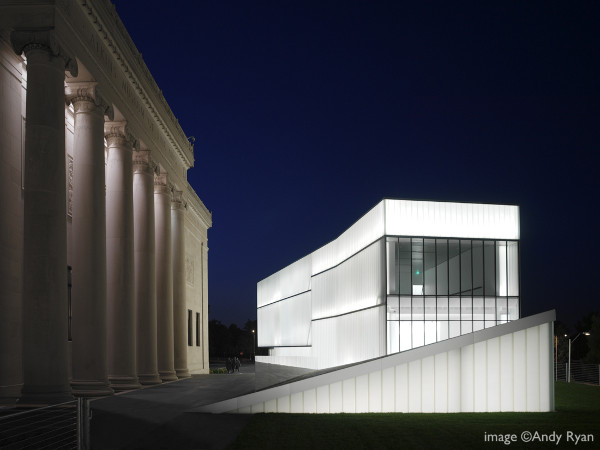 The Nelson-Atkins Museum of Art in Kansas City, MO has received a new modern wing outside its traditional Roman-style centerpiece. The new "Bloch Building" is clothed in frosted glass, illuminated from within with light from corner to corner. The Bloch Building may appear to be alien next to its earlier, traditional counterpart, but Steven Holl Architects have succeeded in creating a modern representation of contemporary art for this museum. Use any other material than frosted-glass for its walls, and the majesty of this building is lost. [photos by andryryan]
Nelson-Atkins Museum of Art Gallery
National Grand Theater of China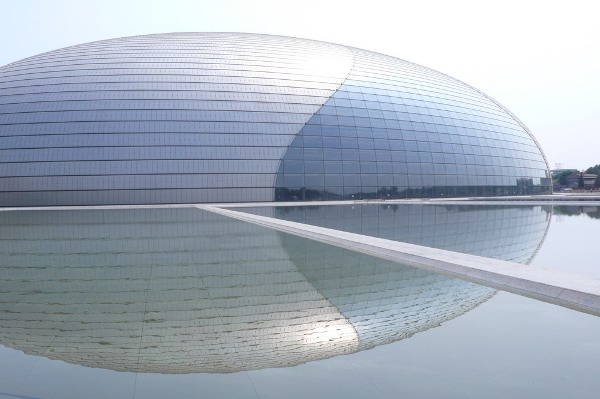 One of China's greatest architectural works of the last decade, the National Grand Theater of China is a massive dome of glass and titanium. Located not far from Tiananmen Square, Beijing, this glass building houses an opera, a theater and a music hall, combining to seat 5,452 guests at once. The dome is centered within an artificial lake, providing a reflective view of the dome from the street. Architect Paul Andreu has been a well-known proponent of glass in architecture, and the National Grand Theater is widely considered one of his greatest masterworks.
National Grand Theater of China Gallery
Basque Health Department Headquarters of Bilbao Spain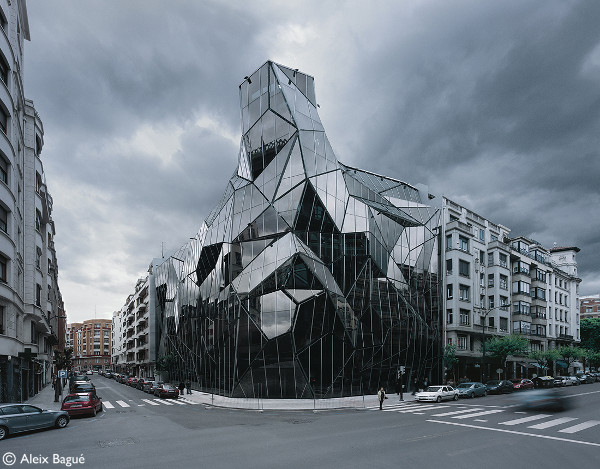 Bilbao, Spain has become an architectural hot spot in recent years, especially in thanks to the Guggenheim Museum, Bilbao, by Frank Gehry. The Basque Health Department Headquarters, designed by Coll-Barreu Architects, shared the sculptural focus of Gehry's Guggenhiem. While Gehry designed his masterpiece with metal, Coll-Barreu crafted the Basque Health Dept. Headquarters in angular glass with an almost organically-inspired shape. When it comes to glass in architecture, this building is easily amongst the world's most progressive in form.
Basque Health Department Headquarters Gallery
The Louvre Pyramid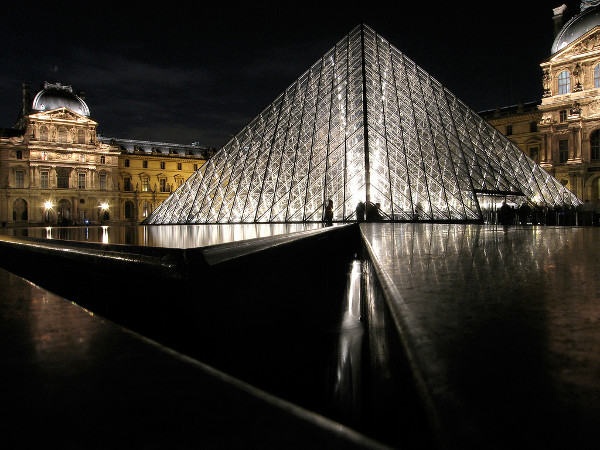 In 1984, French president François Mitterrand hired architect I.M. Pei to design and construct a new entrance for the iconic Louvre museum. The Louvre Pyramid was the result, one of the most famed works of glass architecture to date. This large glass pyramid rises out of the square in front of the Louvre at a height of 70 feet, consisting of 673 glass section from tip to base. Visitors enter the pyramid to descend below-ground before ascending again into the main level of the museum. While the Louvre Pyramid was built amidst much controversy and critique, it has been lauded by architecture fans as a well-executed merging of classical and modernist architecture. [images: minor9th, grufnik, djof]
Louvre Pyramid Gallery
Source = The Coolist....